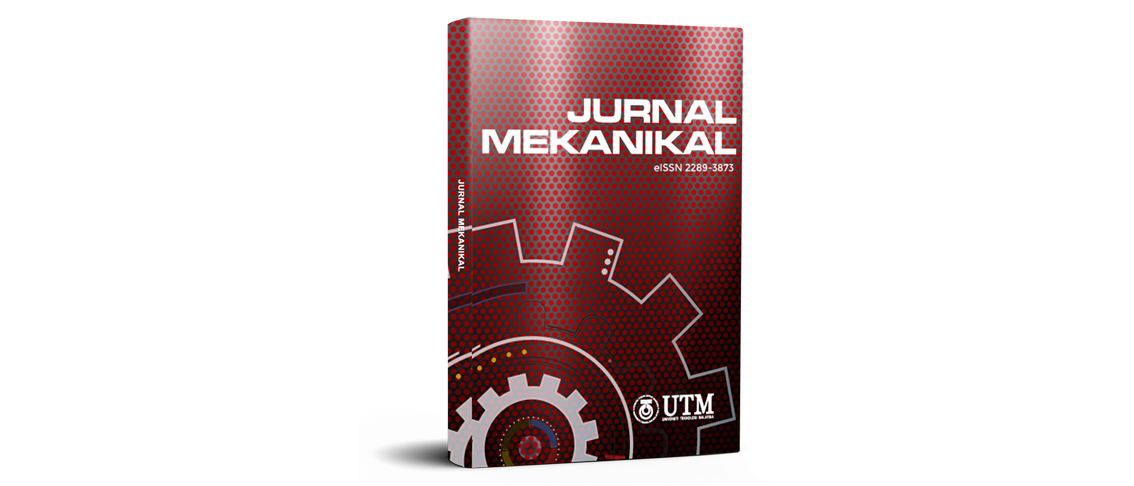 About the Journal
SCOPE AND OBJECTIVES
Jurnal Mekanikal is a refereed international journal published by the Faculty of Mechanical Engineering, Universiti Teknologi Malaysia twice a year in June and December. It provides a forum for the publication of technical papers in all areas of Mechanical Engineering including Manufacturing, Industrial Engineering, Materials, Aerospace, Automotive and Marine Technology. It is a publication devoted to the dissemination of research findings and applications in all aspects of mechanical engineering.
TYPES OF CONTRIBUTION
Original papers, short notes, reviews (exclusive of book reviews) and comments on advances in theory, techniques, applications and practices, industrial developments including case studies and projections are welcome. Other relevant information, experience and expertise of general interest are also encouraged. 
NOTES FOR AUTHORS
Jurnal Mekanikal commits in ensuring ethics in its publishing. Submission of paper to Jurnal Mekanikal implies that the Author(s) declare that the work is original, is not plagiarised, and is not previously published or is currently under consideration for publication elsewhere. All papers are refereed through a single blind process. A guide for authors for submitting papers are available on the Guidelines web-page.
Jurnal Mekanikal is published online with a frequency of two (2) issues per year (June & December).
INDEXED BY: MyCite, Asian Science Citation Index (ASCI), Google Scholar